Just thought I'd share some comic strips. Some of them I've scanned myself, others were found around the Internet. If you have any comic strip scans share them here!
Evil-Eye-Yi-Yi!
(starring Morgana and Negaduck)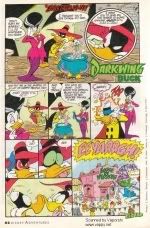 What goes around...
(starring Negaduck and Tuskernini)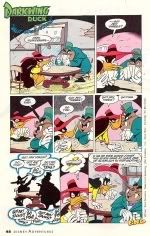 Double-Scoop Double Take
(starring Darkwing and Negaduck)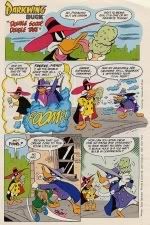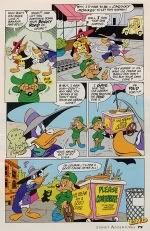 The Family Way
(starring Negaduck, Darkwing, Gos, Honker, and Launchpad).